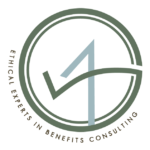 We are a community of healthcare professionals, clinicians, solution providers, and policy makers passionate about effective and affordable plans to actively manage otherwise uncontrollable healthcare costs. AFHCA has been carefully curated to provide a community for innovative advisors who want to positively impact lives as they uphold the principles of transparency and ethical practices of the AFHCA.
You becoming a member is just the beginning.
AFHCA verification certifies you as a trusted and expert advisor.
It shows your clients and prospects you are dedicated to transparency, ethics, and you are a cost containment expert in your field.

It's not an easy process, and that's intentional, but it's your gateway to a small and exclusive group of healthcare advisors who alone want to move-the-needle, but when combined, are a powerful movement transforming the healthcare industry into what it can, and should, become.
If this matters to you, join us.

AFHCA is the right place to learn and advance your practice while aligned with your personal ideals!
A FEW THINGS WE'RE GREAT AT
We really like people. Especially benefits people. And it shows.
Anyone can be a member, but not everyone can be verified.
Earning your check requires a series of data along with checks and balances.
We believe improving healthcare requires many hands, hearts, and minds. AFHCA members have access to the advisor director and the member-only forum.
You don't have to be a fee-only or fee-based advisor to be an AFHCA member or to get verified. All advisors have a path to verification through disclosure.
Become an
AFHCA
member today.